Mika - The boy who knew too much
If there's any artist I adore.. no.. love.. am obsessed with.. it's Mika. Ever since his first single Grace Kelly, the tall curly haired man with the incredible voice and the sparkly eyes and cheeky smile has had a spot in my heart. With his insane style, and original music he's taken my cd-player captive for a year or three now!
I've grown up with Mika's music. I've cried, laughed, danced, and drooled to his music. The beauty of Mika is that you feel happy whenever you see him or put on his music. His music makes me ACCEPT and love myself. His never wanting to compromise, and believing in himself inspires me. And his giggle makes me giggle.
Please don't get me started on him talking french. Or his crazy imagination (me too! me too!). Or his lyrics, that tell a story. Or the times I've seen him in concert (twice). I will see him in May! I CANNOT wait.
Now about the cd. I wish I could pick my favourite song.. but I can't. I simply love them all.. My favourite song right now is One foot boy, I think :)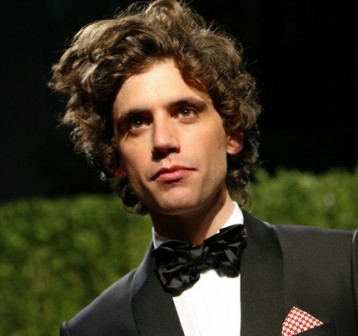 Now if you'll excuse me, I'm going to die over his brilliantness!